Hi, I'm Arooj!
Whether it be your relationship, your family, your precious new bundle, its all worth pressing pause and documenting. I'll be taking your photos!
I am family portrait and event photographer located in Burlington, ON and serving clients all over GTA.
I would love to meet and discuss your wedding, engagement and family photography plans.
My Story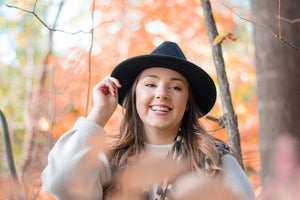 clicksbyaroojfatima
Book a Free Consultation
Love Notes from the Clients
Absolutely one of the best photographers I have ever worked with. Talented, affordable, organized and stress free. I highly recommend to anyone looking for a photographer, that you hire Clicks by Arooj Fatima. You will not regret it!
Love Notes from the Clients
Working with Arooj has been an absolute pleasure from consultation to finish product. She was attentive and gave me so many ideas for my event and how it would look in the pictures! I would absolutely recommend Arooj to my friends and family. The photos were so colourful and the turn around was quick. Thank you so much for the beautiful experience.
Love Notes from the Clients
I truly have nothing but the highest praise and appreciation for all that you did for us. You were not just professional and superbly talented, you were fun to work with, always smiling and seemed to be truly enjoying the evening along with us. Thanks for your patience with our big family!
-REFERAL PROGRAM-
THE GREATEST COMPLIMENT IS A REFERRAL
Past Clicks by Arooj Fatima client? Refer a friend and if they book, receive a 50% off your next session!
Tell A Friend!
Digital Gallery
All packages come with their accompanying digital gallery. Click this link to find your personal gallery.
View Gallery